McDonald's to Serve Breakfast All Day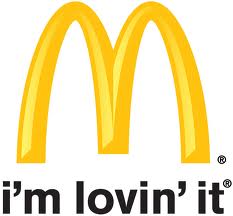 Word has it that McDonald's plans to offer all day breakfast foods to customers.
Bob Thompson, McDonald's CEO has issued a statement that the chain may offer Egg McMuffins at any hour and that they are also looking at the possibility of providing food delivery in the near future.
As sales remain stagnant, the fast food giant is looking for ways to stir up more sales.  The company has been hinting for some time that they might be considering offering Egg McMuffins, Hotcakes and McGriddles to late night customers.  Although McDonald's has not officially made a statement concerning the menu change as to when it may happen, it looks like an all day breakfast is in the works.
Since I only eat breakfast at McDonalds, this may just help in my opinion.  In fact, during all of my pregnancies, I had to have McDonald's breakfast in some form to help with morning sickness.  If I had to prepare it, I didn't want it.  This seems like a good move.